Affiliations
cdrg+RedTeam

Nu-Trend became a member of cdrg+RedTeam – Canadian Disaster Restoration Group (www.cdrg.ca) in the early 2000's. Nu-Trend as an Independent Contractor, saw this group as a perfect fit to achieving a number of its important future corporate objectives.
cdrg+RedTeam, a coast-to-coast association of independent restoration contractors has provided Nu-Trend with the recognition and network capabilities to operate very similar to the National Franchise Contractors especially in areas of education, knowledge, equipment availability, buying power, catastrophic emergency event handling and overall communications within this industry.
Top Choice Award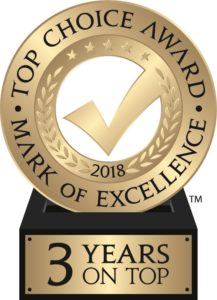 Nu-Trend Construction is proud to announce its 3rd consecutive year winning the Top Choice Award for "TOP RESTORATION CONTRACTOR".
This an award that we truly feel honoured to receive as it is recognition based on votes from individuals such as clients, partners, friends and family.
Vaughan Chamber of Commerce

Nu-Trend Construction is a proud member of the Vaughan Chamber of Commerce and recently won the 2016 Vaughan Chamber of Commerce Business Achievement Award.